Ceiling lamp glass MEDUSA
Ceiling lamp built-in led direct light UL Certified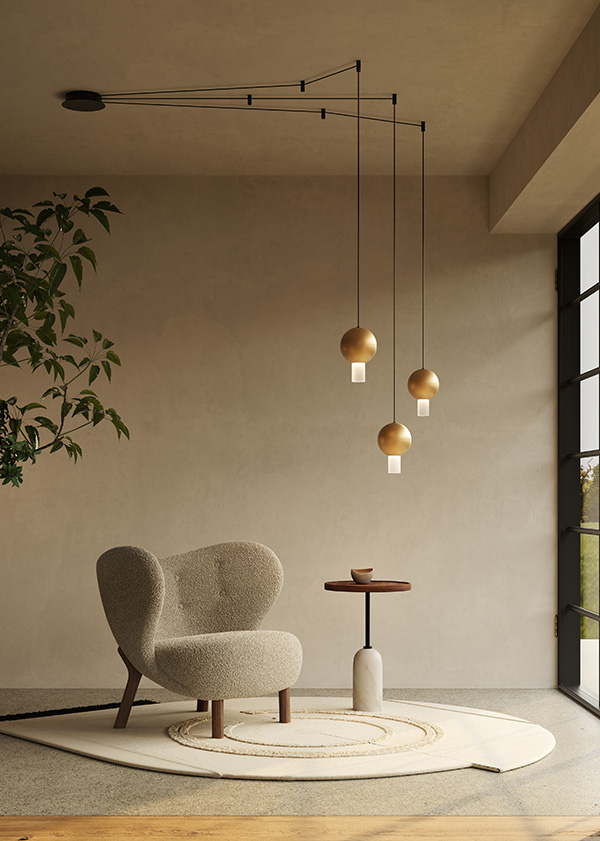 Evocative inspiration from the underwater world
The ethereal silhouette of jellyfish is evoked by a combination of metal spheres and canneté glass cylinders. Medusa, an essential but poetic collection, which takes inspiration from the underwater world.
Shape and size are a constant of the lamps in the collection which is characterized by the strong personality of the finishes. The half spheres can also be combined by color matching or by contrast at the customer's choice.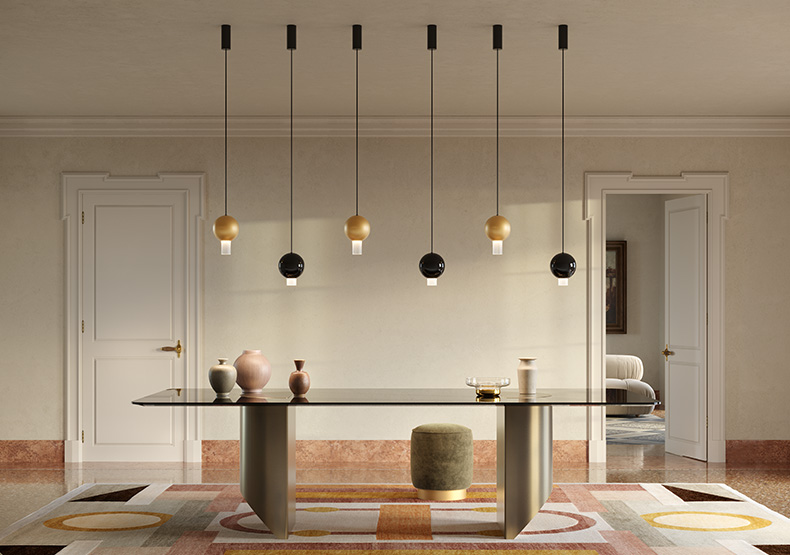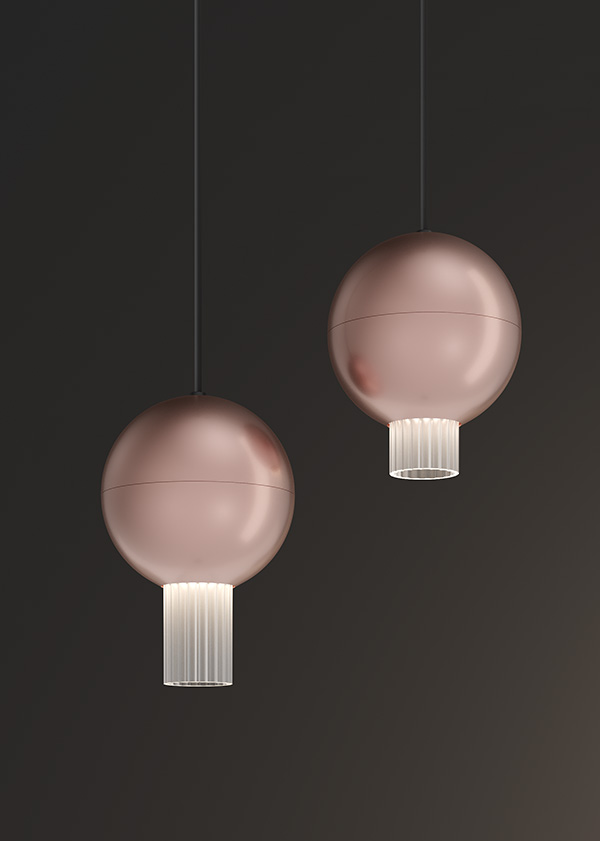 Hand-worked ribbed glass with rounded edge, smooth on the outside and satin-finished on the inside, it evenly diffuses the light in the surrounding space.