Square wall light 1, 2, 4 lights Dado
Wall lamp with 1 GX53 socket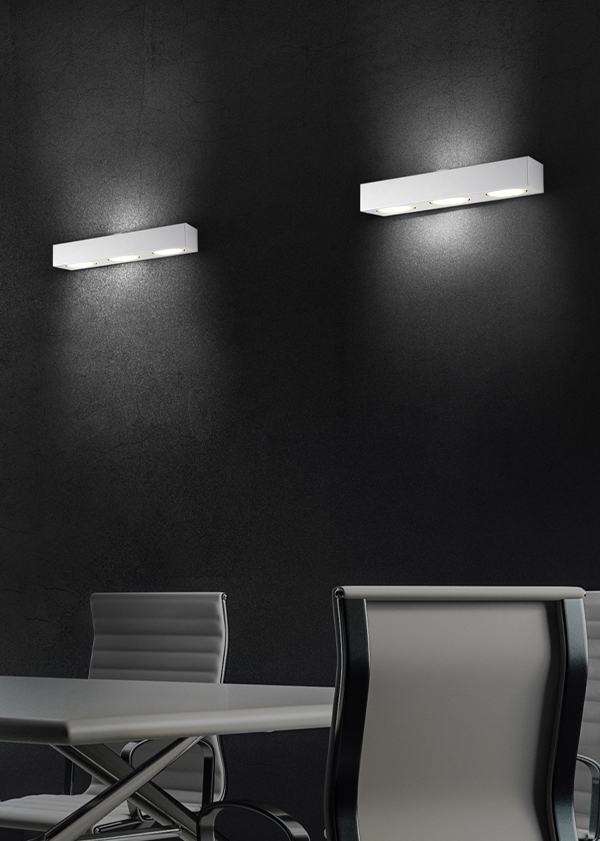 Simplicity dressed in light
Dado is a collection of compact wall lights, electrified with GX53 fitting. Its geometric shape offers plenty of scope for different combinations, playing on changing shapes and forms that become part of the furnishing scheme.
Compact, simple and linear without being banal. Its pure form blends in with different furnishing styles, highlighting the space and creating striking chiaroscuro lighting effects.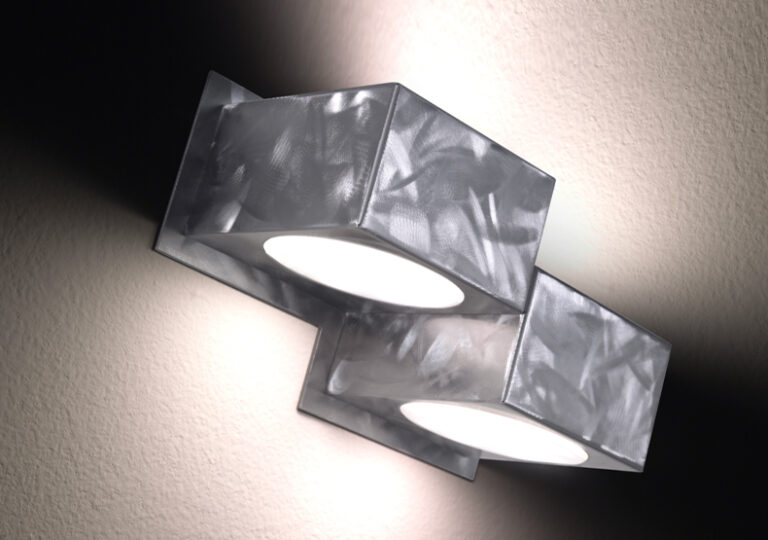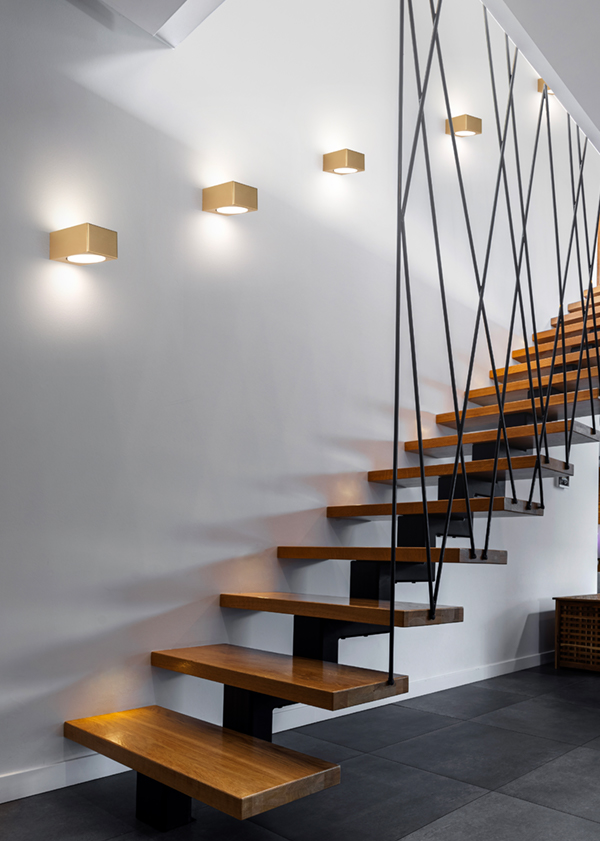 Attention to detail reaches a high point in the metal brushing, a finishing process carried out completely by hand. An artisan touch that makes each light unique.