Glass ceiling lamp dimmable direct light Mir
Ceiling lamp built-in led light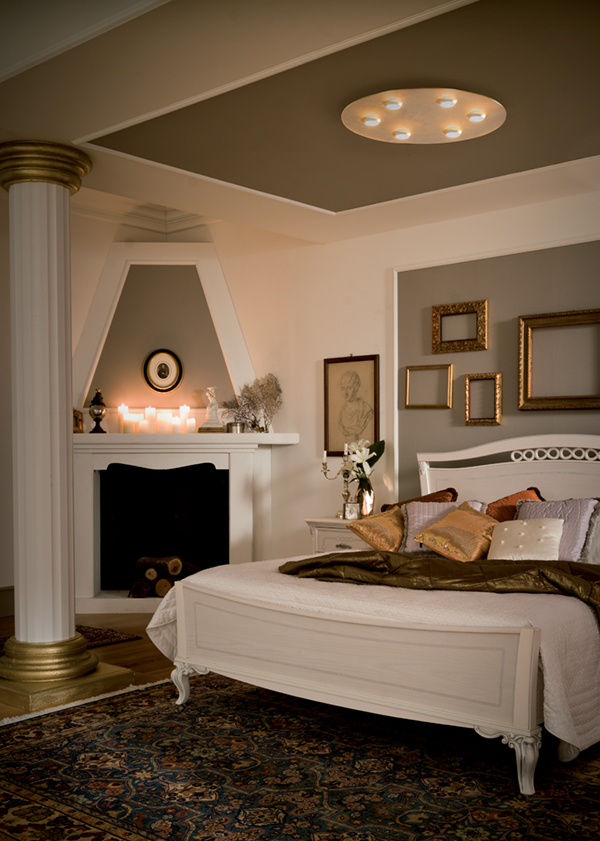 Glass, local
traditions
and art
In the Mir collection, simple shapes and technological innovation combine for a winning result: one single sheet of flat glass, with hot-pressed indentations, and a simple quick magnetic fastening system, with no visible screws.
The geometric shape of the light is softened by the hot-pressed indentations of the glass. Simple but eye-catching, it has a strong personality thanks to these details that make it unique.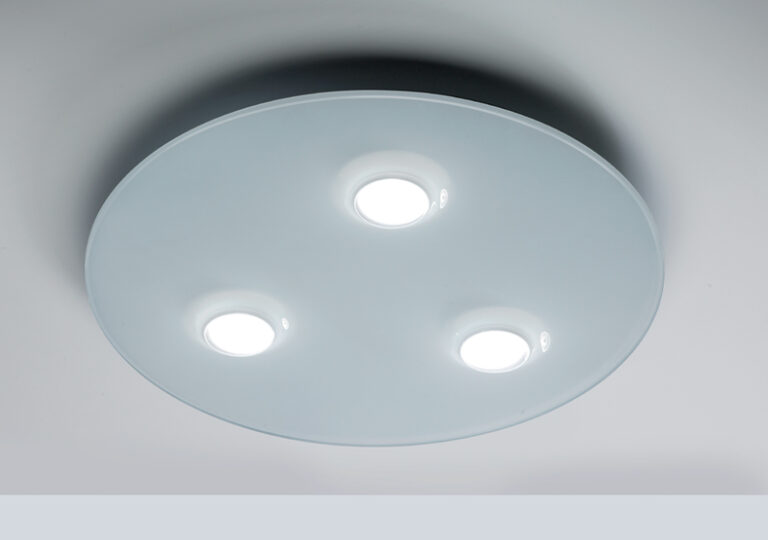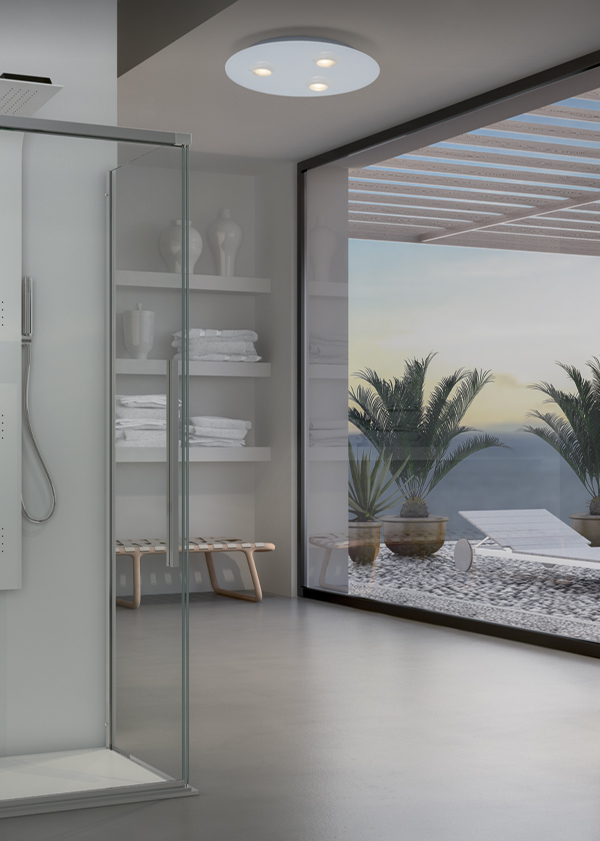 The glass, a reminder of local tradition, can be decorated in gold leaf, an artisan technique that gives Mir the uniqueness and refined elegance of a handmade product.