Built-in LED direct light wall light UL-certified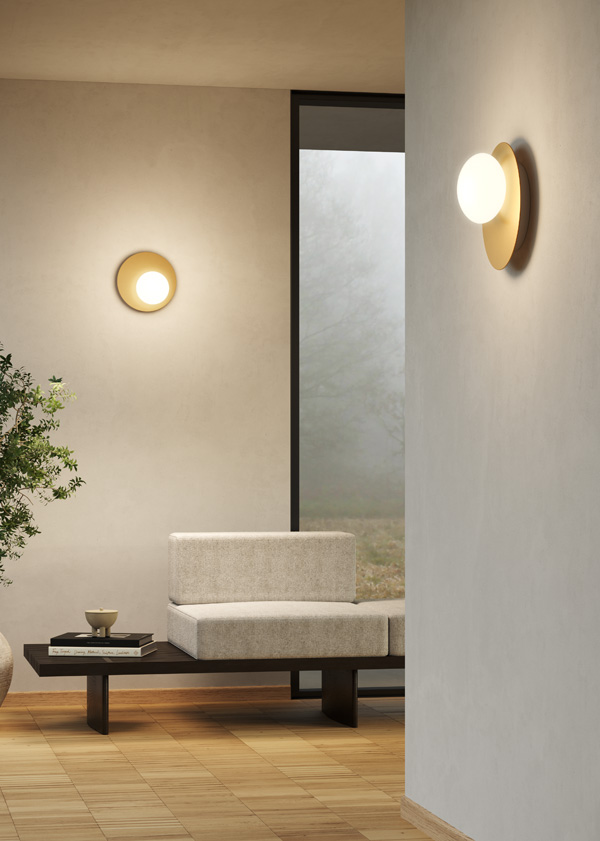 The contemporaneity of glass
blowing
The main subject is the circle, either flat or with volume that becomes a flattened sphere. A play of contrasts springing from the perspective and the colour. The side view highlights the contrasting volumes between metal and glass, the frontal view highlights the finishes instead.
Bianca is available as wall lamp or ceiling one, single or a group. The several finishes, chosen carefully among the most contemporary palettes, talk to each-other harmoniously even in the boldest shades. The recycled aluminium of the structure and the replaceable built-in LED make the lamp sustainable.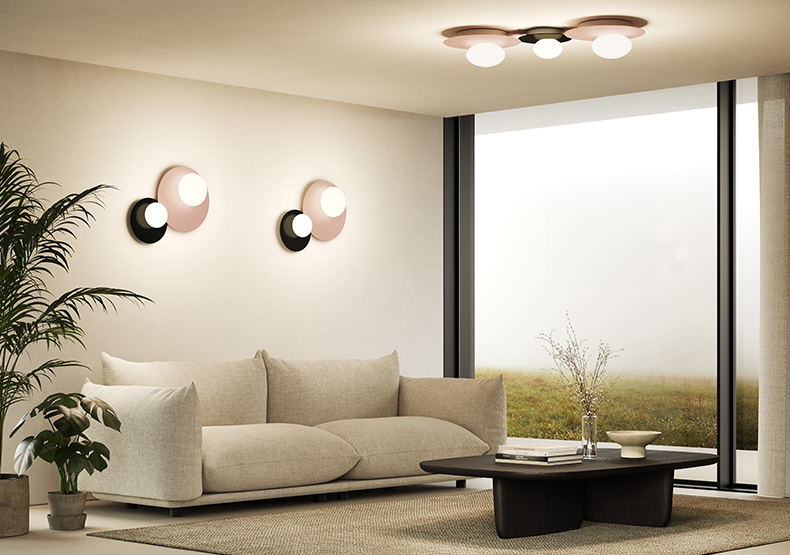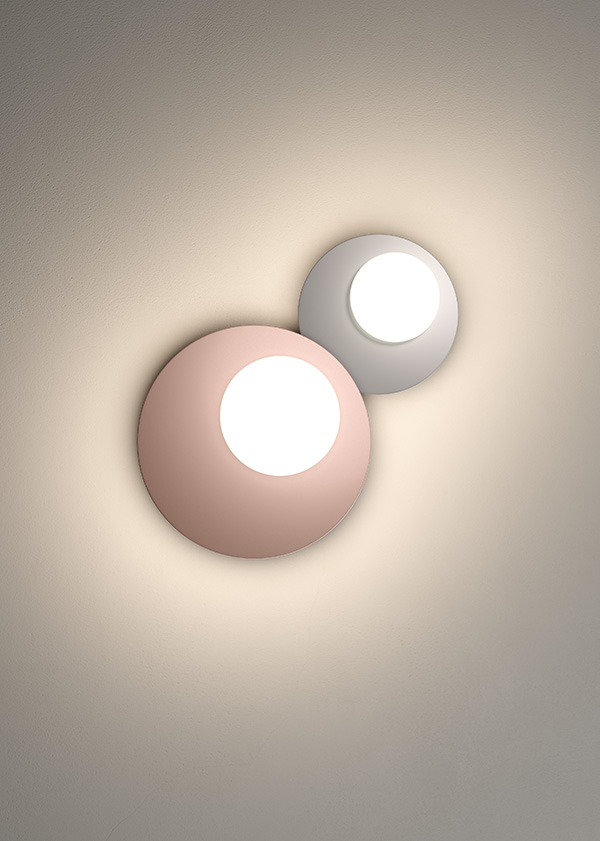 The milk-white blown glass from our territory is the material chosen as Bianca's light diffuser. Nowadays, as in Renaissance, the same mold-blown glass technique is used, since it is considered a historical, cultural and entrepreneurial heritage of Veneto.